Builder's Program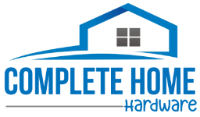 Builder's Program
Complete Home Hardware is dedicated to its clients in the real estate investing industry. If you're a new home builder or remodeler, a flipper, property manager or real estate agent, we'd like to show our appreciation for your continued business.
Builder's Program Benefits
* Preferred order processing
* In-Stock Knobs, levers, and builders hardware in today's popular finish and styles
* Re-Keying- Master, Contruction and Homeowner keycodes. Your codes are kept on file for continued use on future jobs.
* Quick Re-call of order history
* 1-1 consultation with your clients. Let us spend the time you don't have.
* We can accomodate Single and Mult-family projects.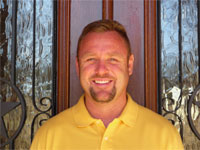 "I have been working with the guys at Complete Home Hardware for over 6 years now. I tried them for their prices. Now, I wouldn't go anywhere else. Their prices are still great but, the service is the reason I keep coming back. Christopher has learned my business and how I order. If I forget something or my order looks wrong, I get a call. They make sure I get it right the first time. The time and money this saves has been wonderful."
Mike Heid Texas Home Builder
How many times have you returned to the job site and realized you bought the wrong thing? How much money did you lose on gas and man hours running back and forth to the "big box" stores? You don't even want to think about it, right? Don't do it.
When you order with Complete Home Hardware, your order it correct, on time and arrives right to the job site or office. We take phone orders, email orders or you can place your order right on our website. You pick what's most convenient for you.

"With over 30 years of experience in real estate, I understand what is required to get a home sold quickly and for top dollar. Because updating is key to achieving that success, the first recommendation I make to my clients is to visit Complete Home Hardware and upgrade the hardware throughout the home. Complete Home Hardware is not only for budget minded Seller looking to get the most return on their investment, but those that need the extra help that they will provide. I've been sending my clients there for many, many years and they take great care of them . Ensuring they get what the need and standing behind their products. It used to be my best kept secret, not such a secret anymore!
Website Link: www.MallardProperty.com
At Complete Home Hardware we will work 1 on 1 with your clients, ensuring they get exactly what they need to complete the project. We will identify a budget and stick to it. Years of experience have taught us that economy doesn't have to mean "cheap or boring." Let us help protect your bottom line and your customer's home interior. That leaves you free to do the 1 million other things you do every day.
Sign up for program savings. Your business info is secure and will never be shared with outside companies.
We provide the following quality Home Hardware Brands: