Trusted Industry Partners
At Complete Home Hardware we work hard everyday to offer our customers a great selection of door knobs, levers, bathroom accessories and more. However, we know that selecting beautiful hardware is not where your new build or home remodel starts or finishes. 10 years in the hardware retail business has afforded us the pleasure of working with some great partners, both local and nation wide. Below you will find a few of our trusted friends. Please visit their websites and give them a call if you think they could be of some help on your next project. Let them know that folks at Complete Home Hardware sent you. We promise you won't be dissapointed.
Complete Home Hardware Trusted Partners
Local ( Middle TN)

The Porch Company is all about recapturing the simplicity of life. And let's be honest—isn't that what comes to mind when you think of relaxing on a porch on a lazy Sunday afternoon? The Porch Company offers three different services to the middle TN area: design, construction and products. Additionally, they sell doors as well as porch and deck products and ship them, just about anywhere.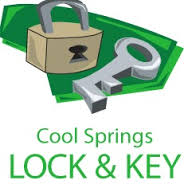 Looking for a locksmith you can trust? We've been fortunate enough to find a few and Bobby and his guys at Cool Springs Lock and Key are some of the best. They offer prompt service, fair prices and they're just plain good people.