Two popular trends in home design may seem like polar opposites, but have a common design challenge. Anyone with experience designing both, knows modern interiors and rustic interiors face a similar dilemma - the tendency to being void of color.

Whether you love stark white modern interiors or the warm, rich look of a rustic home, you have probably come across the challenge of how to inject some color to your design scheme. Luckily, Emtek has pondered this dilemma and come up with a solution for you whether your taste runs toward a monochromatic modern or a coffee-colored rustic interior.

Hardware is a great way to inject color and personality into your interior design scheme. Instead of opting for solid metallic tones, pick colorful hardware as a unifying theme throughout your home.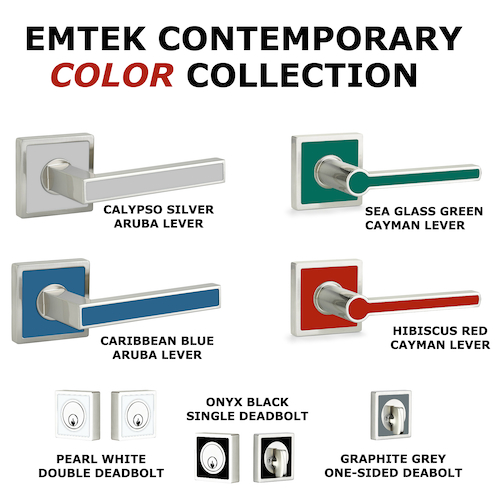 Emtek's Contemporary Color Collection, which includes interior and exterior handle sets, can be customized with one of 7 color options and is a great solution for modern interiors. Pick a signature color and carry it through your entire home, or mix it up with a variety of colors. Either way, these lever handles and lock sets will look sleek and completely in keeping with your contemporary theme.

Shop the Emtek Contemporary Color collection at Complete Home Hardware online, or call or email today for our best pricing on this collection. 615-794-3880 or sales@completehomehardware.com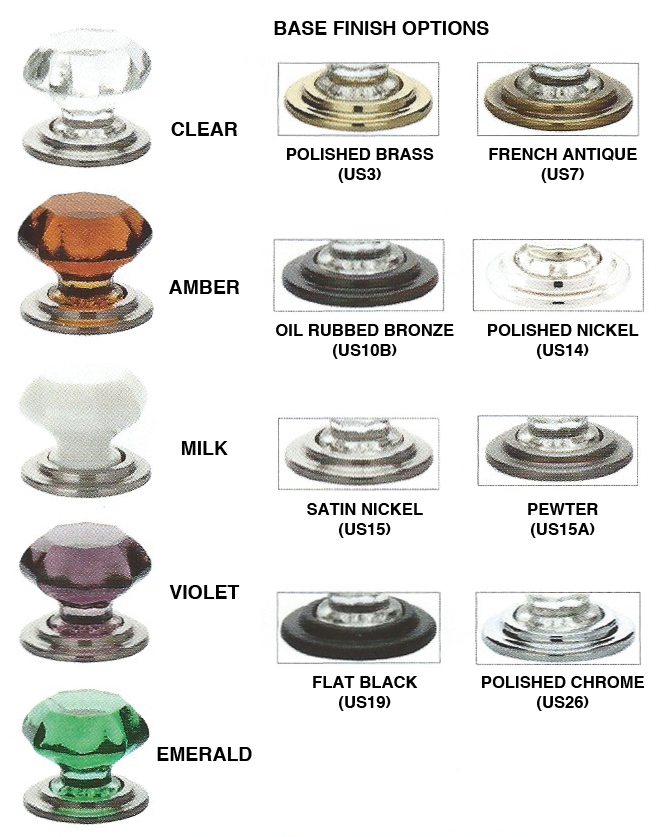 On the other end of the spectrum, rustic interiors - especially kitchens - can tend to be overwhelmingly earth toned. Between wood floors and cabinets, and stone counters and back-splash, it is a challenge to find a way to add color.

Emtek's Old Town Crystal knob collection is the perfect solution. No need to compromise on your base metal selection. Emtek has you covered whether you love pewter, polished or antique brass or even polished nickel. Just pick from their 8 base finish options pictured here and then a
dd on some color with your glass knob. Personally I love the violet option, but green, white or amber can all provide a nice bit of respite from the earth tones of a rustic kitchen or bath.

Shop the Old Town Crystal collection by Emtek at CompleteHomeHardware.com today, or call or email today for our best pricing on this collection. 615-794-3880 or sales@completehomehardware.com


Recent Posts
Two popular trends in home design may seem like polar opposites, but have a common design challenge. …

Love the look of a rustic, weathered door with heavy iron hardware? I do too! In honor of our new li …

Choosing Register Vent Covers for Your Home Toronto Interior Designers & Decorators AM Do …