Satin Nickel 4" X 4" X 5/8" Corner Residential Exterior Door Hinge
Availability:
Usually ships within 24 hours. M-F. Special Orders may add to lead time.
Satin Nickel 4" residental, exterior door hinges have a clean look and go great with many of today's most popular home hardware choices. Offered in all corner measurements, Square, 1/4", 5/8", and even 5/8" one one side and Square on the other, Complte Home Hardware hinges will work for your application. Not sure what corner measurement? Take a look at the illistration below.
If you have further questions about your residential hinge choice, CHH Customer Servcice love to help. Call us at 615-794-3880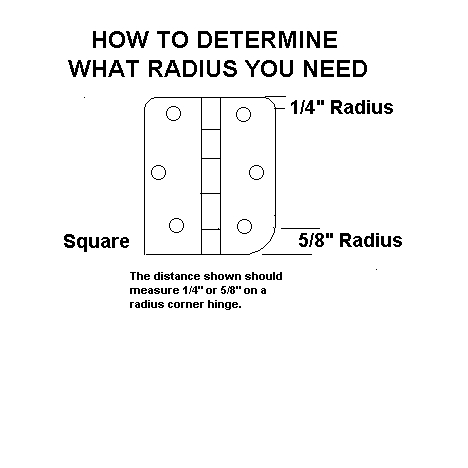 Find Similar Products by Tag
Customers Who Viewed This Product Also Viewed