Satin Nickel 3.5" X 3.5" X 1/4" Corner Interior Door Hinge
Availability:
Usually ships within 24 hours. M-F. Special Orders may add to lead time.
Minimum Purchase:
1 unit(s)
Satin Nickel 3.5" X 3.5" residential interior hinges by Complete Home Hardware are a clean and modern look for your home's interior design. They match perfectly with today's trend of stainless steel appliances and industrial decor in the kitchen and throughout the rest of your home. Offered in 5/8", 1/4" radius corner and square corner. Be sure you are ordering the door hinge needed for application. Take a look at the Complete Home hardware hinge chart below. If you still have questions, please don't hesitate to give us a call.
Look around for matching, SATIN NICKEL cabinet hardware, bathroom accessories, door knob pulls and lever handles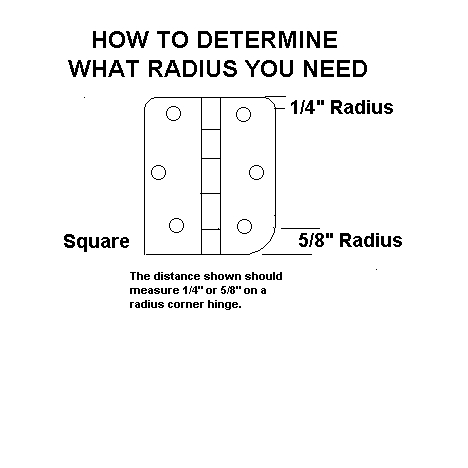 Find Similar Products by Tag
Customers Who Viewed This Product Also Viewed